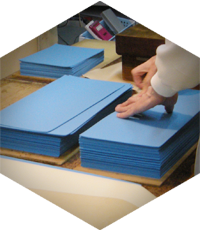 Research & Development
Our company is engaged in the R&D activities to respond to the rubber needs of modern table tennis and user requirements for rubbers.We study to identify what users have been requesting to table tennis rubbers among a vast volume of our accumulated data on rubber and sponge, to mention some material examples; (a) extent of force required for maximizing the power to the best effect , (b) excellent grippability even in case of light scratch or (c) achievement of both speed and spin at a higher dimension.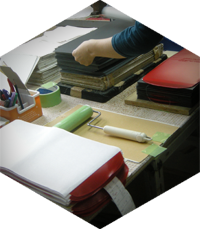 Rubber Production
Looking at rubber producers in overseas markets, such role-sharing as " top sheet production only", " sponge production only" and " focus on lamination" etc. are common, which often causes various problems of inconsistency in quality. On the contrary, we develop and produce all parts and components in-house which will systematically ensure the consistency in quality.
Rubbers are produced one by one by hand by skilled craftmen at our factory.
This demonstrates why foreign-made rubbers can not overwhelm our products in quality.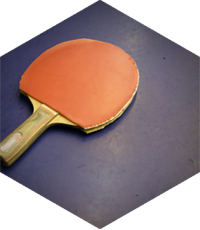 Product Test
We invite internal members, influential persons of table tennis and students and ask them to hit balls with a new rubber racket before its launch.
We ask them to answer questionnaires after the comparison of our in-house developped products and hot-selling products of other producers. We work out the data based on trial hitting results and apply these information as reference for the purpose of further activities of R&D.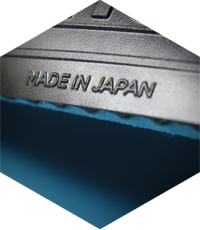 Our Commitments for Customers' Satisfaction
We are pleased to develop and produce a vast range of products to satisfy customers' diverse requirements. Upon our receipt of your needs such as " a specific type of rubber" or "a surprisingly interesting rubber" our researchers and technitians will be able to provide those products in accordance with your requirements.All our employees are united to provide high-quality products of "Made-in-Japan" that can compete with the foreign products. We as a team will respond to our customers.
Please feel free to contact us through an inqury form or by phone.