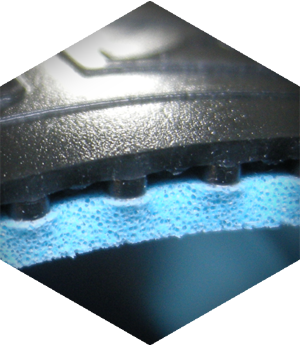 Spinny Tensioned Rubber
Due to its enlarged reaction in 'Transformation' and 'Restoring Force' at ball hitting when compared with those of conventional rubbers, this rubber can satisfy both 'Speed' and ' Spin Performance'. Due to the sheet with high grip performance and larger foam sponge produced by the latest technology high spin performance and high speed have been derived.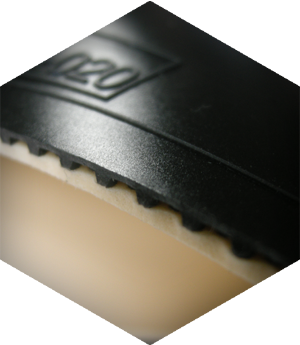 Tensioned Rubber
This rubber focuses on 'Speed Performance' by the higher pressurization on rubber itself. This rubber has derived the straight ballistic course and high-speed performance by means of speed-focused composition of raw materials and our original tension technology.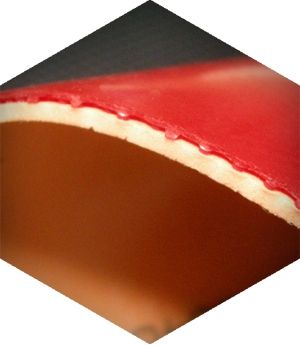 Sticky Type Rubber
This rubber makes spin easier at serving and chopping due to sticky rubber surface. The stickiness of sheet surface and spin performance have been realized due to integral molding of adhesive ingredients by our special production method.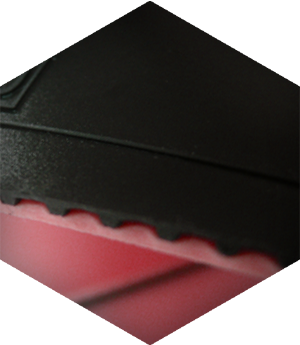 Classic Rubber
This rubber has a good balance of 'Speed' and 'Spin Performance'. This is widely used by many players regardless of playing level. The natural elasticity and friction of rubber have been derived by balanced mixing of natural rubber and synthetic rubber. Further, this has high durability.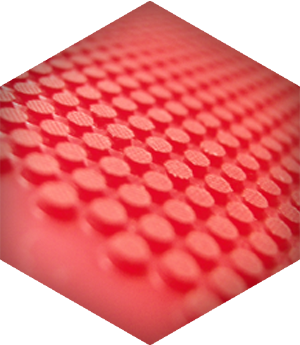 Pimple Out Rubber
The particles are set on surface and spin performance remains low, while spin of other player also remains less influential. This rubber is useful for such players as 'Speedy close-to-the-table Attack' -, 'Heterogeneous Attack'- and 'Defensive' players due to its feature. Such characteristics as speed, spin and knuckle have been derived by the combination of particle shape, array and sponge with different elasticity.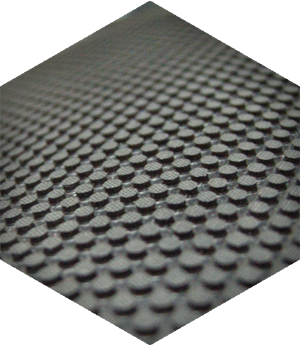 Pimple Out Rubber for 44mm ball
This pimple out rubber has been specifically developed for performance maximization in case of play with large ball. The high performance both in spin and speed have been derived in case of play with large ball by redesigning sheet and sponge.